Earth Day takes place every year on April 22nd. It's a day that's been set aside for thinking about the earth and for discussing how the environment can be made cleaner and healthier. It started in the US in 1970 and, eventually, it was adopted as an international day for people to gather together and take steps for improving the environment. In Japan, Earth Day-related events take place near Yoyogi Park, in NHK Hiroba–the area just in front of NHK Hall–and in several other locations around Tokyo, and in various parts of Japan. Earth Day Tokyo 2013 is being held this weekend–on the 20th and 21st of April.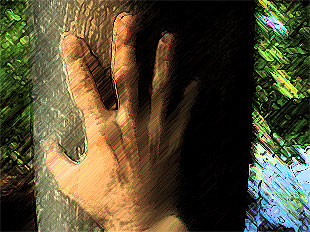 As many NGOs gather to promote their activities during the Earth Day-related events, this is a good opportunity for you to find out about some local and international issues, while enjoying live musical events and eating a lot of delicious food. In past years, I've seen people there who are working to save the dugong in Okinawa, groups fighting for animal rights, advocates of organic farming, and those who deal in fair trade products that give people living in third world countries reasonable payment for the products they produce.
I attended the first day of the event yesterday and found many enthusiastic people there, despite the rainy weather. Below you can see a photo of a cool hand-powered, electricity-assisted tri-cycle that was on display. Various eco or assitive technologies were featured at the event. I hope you'll be able to participate!
Cheers,
Joseph Dias / IE Program Co-coordinator