The Tokyo International Players invite you to enjoy their production of the comic play "THE GOOD PERSON OF SZECHWAN" (written by Bertolt Brecht, translated by John Willett, and directed by Graig Russell) from October 18th-21st at the Bonbon Theater in Nakano (Nakano St. on JR and Tozai lines). There will be five performances in total over four days.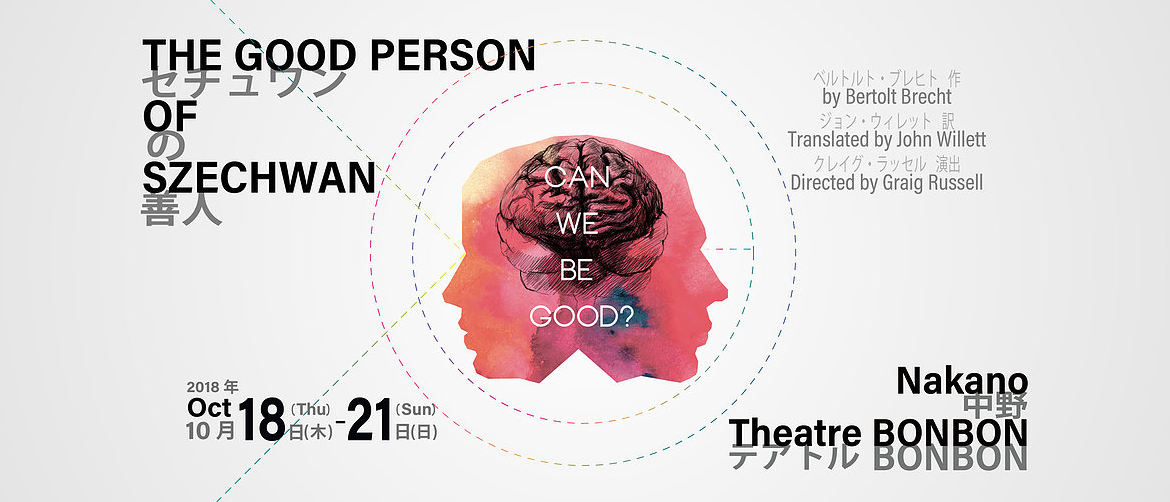 Description of the play
"Shen Teh, a kind hearted woman from the slums, sets out on a new life after receiving a gift of one thousand silver dollars from the gods. But it isn't long before needy neighbours, a questionable love affair, and abandonment by the gods threaten to overwhelm the beleaguered Shen. Can anyone be truly good, or must we all rely on a little ruthlessness and cunning to get by? This heartfelt, thought-provoking and laugh-out-loud-funny play will entertain and provoke in equal measure."
EVENT: "THE GOOD PERSON OF SZECHWAN" by Bertolt Brecht
WHEN: Oct 18th-21st
WHERE: Bonbon Theater in Nakano's Pocket Square (Click HERE for a map)
COST: The play is not free but there is a generous student discount
The Tokyo International Players (TIP) was founded in 1896. Its members have mainly been made up of talent from the Tokyo foreign community, but Japanese cast members and supporting staff have also played key roles.
The organization, 100% volunteer-run, provides quality English-language entertainment for international audiences. Over its long history, many active members have appeared in professional theatre in Japan and abroad.
TIP is always looking for new on-stage talent, directors, designers, and backstage crew, as well as people to support their various front-of-house, fundraising, and promotional activities. They consider enthusiasm, energy, and a fun-loving nature to be more important than experience.