Unlike our usual plenary talks for IE Program students and outside guests, this one will feature three speakers who represent organizations and causes connected with climate change. The main speaker is a 22-year-old climate change activist from the Philippines, Marinel Ubaldo, who is a survivor of Super-typhoon Haiyan. This typhoon struck the Visayas group of islands, home to 17 million people, in 2013 (when Marinel was still a teenager). It was the most powerful storm in 2013 and one of the most devastating typhoons of all time.
As we all know, climate change (particularly global warming) plays a huge role in the frequency and potency of extreme weather events such as Category 5 typhoons and hurricanes. This fact led Marinel Ubaldo to take action and become a climate change warrior. She will speak about what motivated her activism, what actions she has taken, and what you can do to help save the world.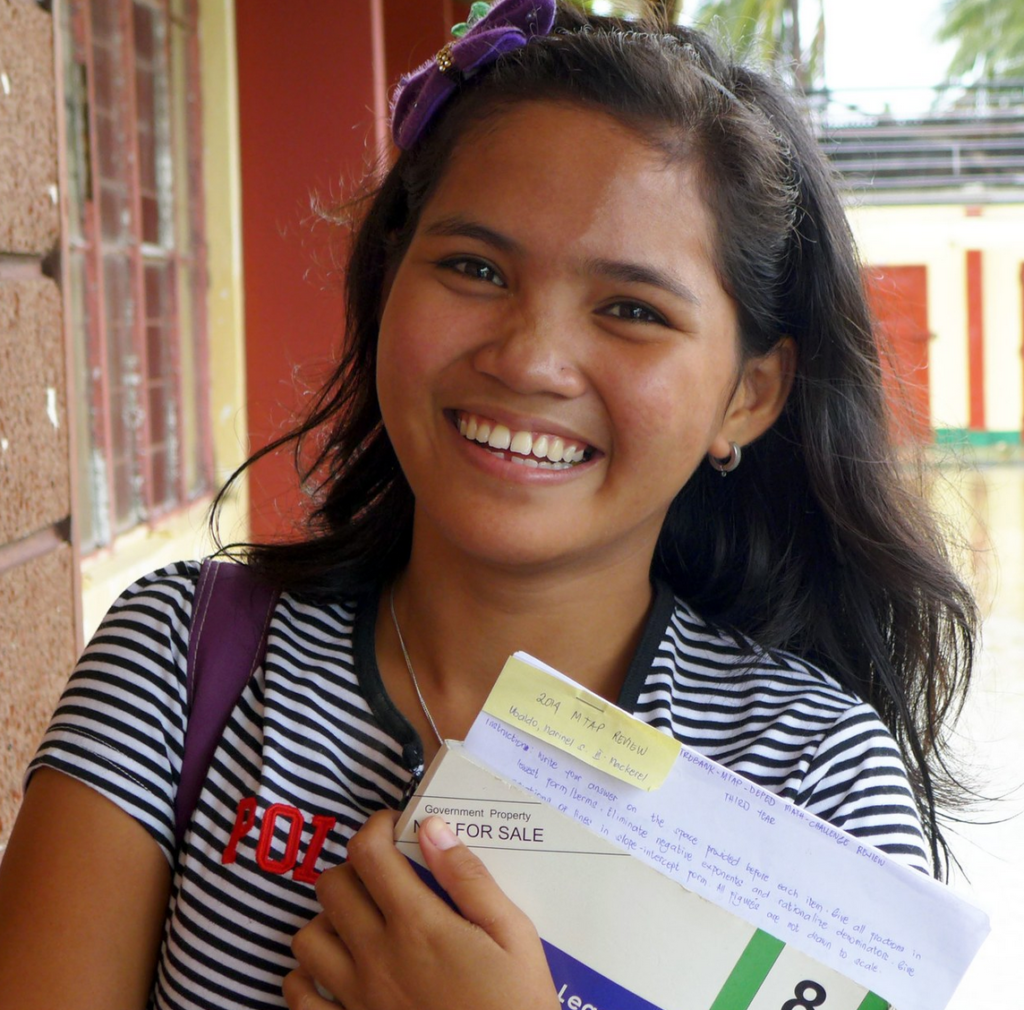 The other speakers will represent "350 Japan," an international grassroots movement working to end the age of fossil fuels and build a world of community-led renewable energy, and "Vegan Tokyo," a group whose mission it is to support the Japan vegan community to grow and, connect to the worldwide vegan movement, and help make people aware of the connection between dietary choices and the environment.
EVENT: Climate Action Now: Symposium about what we can do to save the world
WHEN: October 10, 2019 (Thursday), 13:20 PM ~ 14:50 (3rd period)
WHERE: Aoyama Gakuin University; Aoyama Campus; Room 940 (4th floor of Building 9) Click here.
LANGUAGE: English
TARGET AUDIENCE: Anyone interested in climate justice and wishing to make a positive impact on the world.

Planned Itinerary of symposium:
Biography of Marinel Ubaldo:
Marinel Ubaldo, from the Philippines, was one of five young activists who attended COP21, the UN climate change conference in Paris, when she was just 18 years old. She campaigns on the issue of climate change and has been raising awareness across her community and around the world since she was a teenager, like Greta Thunberg. She testified at an investigation in New York about corporate responsibility for climate change and human rights abuses, and she conducts seminars for communities and students on environmental issues, climate change and climate justice.
Marinel is currently in Tokyo for the Climate Reality Leadership Corps training offered by former Vice President Al Gore, who is now in Japan as well conducting this training event. It equips people of all ages and livelihoods with the knowledge and ability to become more effective climate change activists. She helped to organize the Global Climate Strike on 20 September 2019.
Biography of Hinako Arao:
Hinako Arao is a field organizer for an environmental NGO, 350.org Japan. She was born and raised in Japan, did her undergraduate studies and also spent her 20s working as an actress and a director in the United States and England. After returning to Japan, she has worked as a freelance film and TV producer. She enjoys working together with great groups of people to tackle the climate crisis.
Climate Change is the biggest threat that humanity has ever faced. And those who are leading the movements to solve the crisis are the young people from all over the world. Why? Because they are smart and strong, but also, they are the ones who will experience the consequences of this crisis the most. In her talk, Hinako will use Greta's speech to learn about what is happening in the environment and the politics surrounding this issue.
Biography of Alex Derycz:
Alex Derycz is a 23-year-old model and talent who hosts youth events for the Tokyo Vegan Meetup. He has also spoken as an ambassador for "Vegan Tokyo" (Vegantokyo.org) at Earth Day Tokyo.
Website – https://www.alexderycz.com
Instagram – https://www.instagram.com/alex_derycz/
Twitter – https://www.twitter.com/Alex_Derycz
Ameba Blog – https://ameblo.jp/alex-derycz/
If climate change was not on your radar before this year, the 16-year old Swedish activist, Greta Thunberg, may have put it there. She has galvanized the young and old alike to wake up and smell the oil (and the forest) burning. She spearheaded weekly climate strikes and started using the hashtag #FridaysForFuture, which have inspired many young people to strike in cities and towns around the world. On September 20, three days before the UN Climate Summit in New York, people—including thousands in Tokyo—marched, demanding that action be taken by governments, corporations, and citizens to drastically reduce the amount of green house gases being spewed into the atmosphere.
Access an excellent article written by Marinel Ubaldo which was published in the December issue of TeenVogue at https://www.teenvogue.com/story/cop21-climate-change-typhoon-haiyan-youth-activist.
Read the transcript of Greta Thunberg's moving speech at the UN COP24 climate conference in Poland last year and see the video of it below: